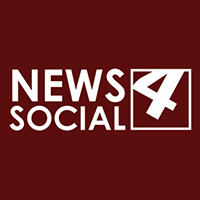 D
Delhi, India, February 28, 2019 (Newswire.com) – Amidst the intensifying border situation between India and Pakistan —- post the Pulwama attacks which killed 40 CRPF personnel — and with just over two months to go for the upcoming general elections, the "Tweet Wars" between political parties are also in full swing. Not underestimating the importance of social media, almost all political parties have plunged into these tweet wars as they leave no medium untouched to push their agenda for the upcoming elections. As such, and not surprisingly, almost all top political parties are also relying on independent agencies for their extensive PR management and perception building campaigns.
Reports suggest that post-2014, Twitter, the popular social media platform, has emerged as the favorite battleground for social media wars amongst the representatives of various political parties. As social media is undoubtedly dominating the market of perception management, these Twitter-based political campaigns in the guise of hashtags are now considered to be an essential tool to gain pre-election popularity – often termed as "HAWA BANANA" in the language of Indian political pundits.
The significance of these twitter wars is also evident from the fact that even top political leaders like Prime minister Narendra Modi and Congress President Rahul Gandhi frequently engage in launching comments and allegations through their respective Twitter handles. Moreover, they also do not fail to initiate Twitter hashtag campaigns which are then picked up by their followers and supporters.
However, the key to a successful Twitter campaign is to get maximum engagement possible for which more than often the political parties take services of professional digital marketing and PR agencies specializing in Twitter hashtag trending service. According to News4Social, online Hindi news portal, most of these political PR campaigns on social media are outsourced by political parties and their representatives to specialist agencies. These agencies dedicate themselves towards managing the PR campaigns of political parties and offer professional services and packages like Twitter trending service to promote a political agenda or profile through Twitter hashtag campaigns.

News4Social spoke to Shubham Kumar Gupta, CEO of Social King, a Delhi-based digital marketing Company and PR management company believed to be managing multiple social media portfolios of several politicians who currently appear to be highly active on their respective social media handles. When asked how it works for his agency and the responsibilities they take, Mr.Gupta said: "We plan the strategies from scratch, analyzing the current social media status and then provide active social media support by creating dedicated campaigns, managing PR and more as per our client's requirements."

Another critical factor in this whole strategic warfare of Tweet wars is that these agencies have a strict policy of keeping everything as secret as possible. When asked who their clients are and if he could give a brief about what is their company's role, Mr. Gupta responded: "At Social King, we have a strict non-disclosure policy, and we cannot reveal the name of any of our clients."
With elections right around the corner, for both individual politicians and their political parties, the digital media and PR companies are now crucial strategic partners in these trending social media wars.